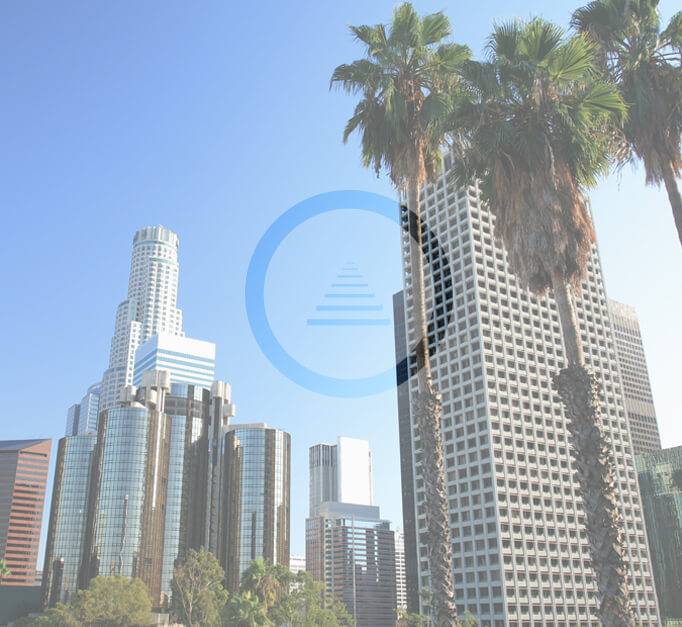 CALIFORNIA PRIVATE INVESTIGATION & DETECTIVE AGENCY
Tristar Investigation is a full-service detective agency with a 28-year track record of delivering first-class investigative results in California and for clients worldwide. Whether you are an individual who has never used the services of a private investigator, or someone in law, insurance, or the business community, we provide both a personal and professional touch that insures your needs are being served.The most populous state in the Unites States, California has over 38 million residents, so covering this area you need the services of the best detective agency. We have helped thousands of people get answers to questions that only seasoned private investigators have the skills to obtain. You may think your request is unusual or you might even be a bit reluctant to even discuss it with a stranger. Rest assured we have heard everything in the book and your confidentiality will be protected at all times.
Tristar Investigation has been featured in a dozens of publications, everything from print to TV and radio. Below you will find Bruce Robertson interviewed and discussed on famous publications such as the History Channel, New York Times, CNN and a lot more.
AntiSocial Burgundy Burglar Bungles Coverup
New wanted poster released by tristar Investigation
A new wanted poster has been released clearly showing the face/eyes of the main suspect who breached the wine cellar at Lincoln Fines Wines in late June. The public is being asked to be on the lookout for the burglar.
WHY CHOOSE TRISTAR INVESTIGATION?
What sets Tristar Investigation apart from other California private investigators? Our attention to detail and our commitment to obtaining positive professional results on each case we accept. We cover every part of California, from investigations in Marin County, San Francisco and San Jose to
Orange County
,
Los Angeles
and
San Diego
; and all points in between. We truly know California like the back of our hand!
We maintain our high standards through our staff of top notch seasoned investigators. Our agents, many of which are ex-law enforcement professionals, have the experience, resources and pride that guarantees the best possible outcome for your investigation.
This dedication to excellence is why The New York Times, CNN, The History Channel, The Los Angeles Times, MSNBC and many other media outlets have featured articles and news coverage of Tristar Investigation over the last 20 years.
What to Expect from A Private Investigator
Speak with you at length to determine what your needs are
Together we will develop a game plan to obtain the results you want
Discuss the costs and develop a plan that will minimize your budget
Tell you the time frame for which you can expect your  investigation to be conducted
Assign an experienced agent to conduct the investigation
Communicate with you regularly during the process of the investigation
Deliver to you the results in the form of a detailed report and video when appropriate
Follow up with you to be sure you are satisfied with the service provided
Confidentiality:
We know that often your contact with a private investigator is something that others must not know about. We will create a game plan that insures this. For instance if you tell us you can receive phone calls, but you can't speak privately at the time we call, we will tell you to say "wrong number" or "I'm not interested." Texting and email are other alternative ways in which we can communicate with you. With a total area of over 160,000 square miles, investigations in California pose communications and surveillance challenges that only the best equipped detectives can solve.
How to hire a private Investigator
We are ready to begin your investigation assignment. There are several ways to get the ball rolling, including calling or emailing us for a free consultation and price quote.
Still wondering if Tristar is the right investigative agency for you?
We have been in business over over 30 years
We are licensed, bonded and insured for over $2 million dollars
All our agents are experienced licensed California private investigators
Our founder is a nationally known investigation expert
Click here for the names of dozens of well known California lawyers who sing our praises
We are members of numerous prestigious professional investigation associations
We will not undertake your case unless we are confident we can provide the service you desire. Once we take your case we will conduct the investigation in a time efficient and professional manner, always keeping your satisfaction as our goal. At the conclusion we will deliver a concise and well written report in a timely manner. Most of all we will follow up to be sure that you are satisfied with the service provided.
We look forward to the opportunity to discuss your project. We know investigative matters often involve highly charged, private situations that require the utmost discretion. We are sensitive to this and know how to minimize the stress in handling matters of a delicate nature. Call or e-mail and we'll give you the information you need to make a decision that will lead you to the peace of mind you are looking for.
We Serve All of California
Here are a few of the locations where we have helped clients get the information they need: