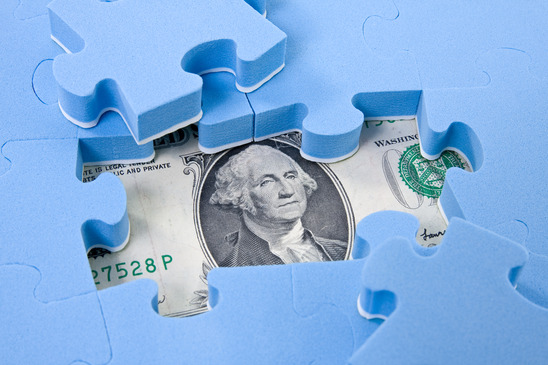 When a loved one dies, it is quite possible that they had hidden assets, and it may be the case that you, as an heir, are entitled to these assets. It is often the case that a person has more wealth than they seem to have. Many people are protective of what they have, other people are simply private about their finances. In many cases, a loved one may have intended to pass along these hidden assets to their loved ones but they died suddenly and they left no will. As private investigators, there are many techniques we have to find hidden assets. The following are only four examples.
Analysis of Business Records
If your loved one had a business and he or she wanted to hide assets, then a business is often the place to do it. However, as private investigators, we know all of the ways a business owner will keep assets hidden. Quite often it's in cash, but there are other assets that can be hidden as well. One example could be a retirement account. Your loved one may have had a retirement account set up through his or her business in addition to any retirement accounts that you are already aware of. A business owner has hundreds of ways to hide assets from others, but this does not mean these methods are illegal. They are simply done for reasons of privacy.

Income Tax Statements
As previously mentioned, hidden assets do not imply criminal behavior. Certain income, for example, may have been hidden from the rest of the family, but it was reported to the Internal Revenue Service. Some of this income can take forms that are complicated, but we know what to look for. With access to a loved one's tax records, we will be able to uncover income unknown to the rest of the family.
Credit Card and Bank Statements
Credit card statements can help us determine if your loved one was charging amounts that were consistent with their reported income. It also can uncover assets that were purchased with credit cards. With your assistance, we can make sure all of these items are accounted for. One example of assets that can be found with credit card and bank statements is a storage unit. Your family member may have stored certain items of value in a storage facility that no one was aware of. There is also the possibility of discovering payments for a safety deposit box.
A General Asset Search
With your family member's personal information, such as their birth date, social security number and other private information, we can do an exhaustive search utilizing data not available to the general public and find records of assets you may not be aware of.
If you suspect that your family member had more assets than are currently known, we can provide you with a comprehensive asset recovery service. Naturally, the more information you can provide us, the better we will be able to help you. Call us today for a consultation. We can analyze your situation, and explain specifically how our firm can assist you.
The following two tabs change content below.
Bruce Robertson
Bruce Robertson is a private investigator and founder of Tristar Investigation, California's premiere detective agency. Bruce is also a media commentator for the investigation industry, featured in the New York Times, CNN, History Channel, MSNBC, Los Angeles Times and many more. You can find him on Google+ LinkedIn and YouTube.
Latest posts by Bruce Robertson (see all)